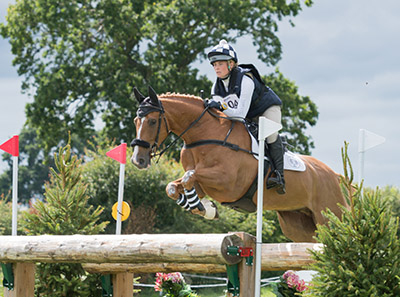 Future Game of Hearts stepped up to Novice at Skipton, posting a 35 dressage, followed by 8 faults in the showjumping and clear a clear cross country.
Seapatrick Dancing Diamond did the leading dressage test of her section, scoring 26, but got a bit stuck in the mud showjumping so was withdrawn before cross country.
Finally Head Girl Katy Mousdale's I'm The One, did a 28.3 in the same section as Seapatrick Dancing Diamon, also with a couple down and withdrawn as planned before Somerford 2*S.
Katy & I'm The One © Trevor Holt