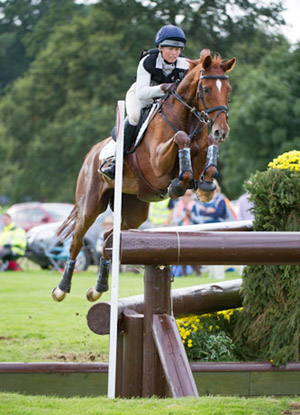 As a lot of you may know, Ideal Sebastian has been out of action due to him picking up a suspensory injury after a clear cross country round at Burghley in 2012. Unfortunately scans did not recognise any injury or damage but…with a rest over the winter he was sound and brought back into work with the other horses in early 2013.
He began competing in 2013 and the same injury re-occurred after Belton in the Spring, but this time the scan showed some damage. Because of this he had an operation at Oakham vets, who did a fantastic job to tidy up the ligament damage.
Following a period of box rest he was then brought back into work gradually and is now at full fitness. He has completed an ON and an OI run this season, both double clear, and I am very happy to say that his leg seems to be holding up very well.
We are taking every event as it comes whilst carefully monitoring his leg every day. We all have our fingers crossed for him and we hope he stays sound to fulfil his potential again.
Photo © Trevor Holt