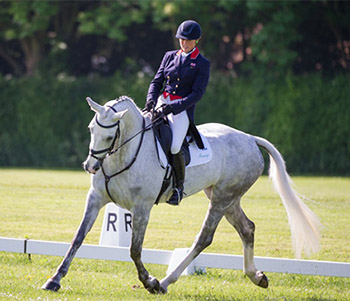 Jeanette took Touchy Lady to Houghton International for the CCI**.
She posted a 56.7 dressage score and jumped clear across country, but Jeanette withdrew before the show jumping.
Touchy Lady © Trevor Holt
Daniel was contesting the U21 CIC** with his own Cloud Atlas. They put in a fantastic performance with a good dressage and fast clear across country. This meant that despite collecting 12 penalties in the influential final phase they still finished in 4th place.