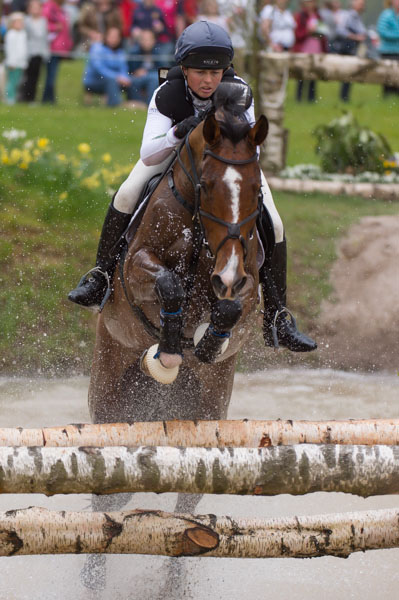 Stable name: Bella
Sex: Mare
Height: 16.1hh
Foaled: 2003
Sire: CROFT ANOTHER LOVE
Dam: BRANCHING OUT
BE Points: 316
Owner: Ruth Williams
Bella is nicknamed 'Bella Bitch' as she can have very mareish tendencies, but without these she would not be half as special and her attitude is one of the many reasons why we love her.
In 2018 Bella did not compete, but instead gave birth to a lovely filly by Jaguar Mail. She has now been retired.
Top results 2019:
Ballindenisk CCI4*-S: 19th
Oasby (2) OI: 5th (double clear)
Top results 2017:
Aston-le-Walls (3) A: 12th
Bishop Burton (1) OI: 6th (double clear)
Top result 2016:
Lincolnshire OI: 11th (double clear)
Top results 2015:
Hartpury CIC3*: 14th (double clear)
Badminton CCI4*: 38th
Top result 2014:
Great Witchingham (1) OI: 10th
Top results 2013:
Burghley CCI4*: 20th (double clear)
Hartpury CIC3*: 21st (double clear)
Bramham CCI3*: 7th
Burnham Market (1) OI: 5th (double clear)
Top results 2012:
Blenheim 8/9yo CIC3*: 27th (double clear)
Kelsall Hill (1) I: 6th
Weston Park (1) I: 7th (double clear)
Belton Park I: 10th
Lincolnshire ON: 7th (double clear)
Top results 2011:
Weston Park (2) CCI2*: 9th (double clear)
Aske (2) I: 7th (double clear)
Allerton Park I: 10th
Homme House N: 7th
Stafford (2) BE100Open: 9th (double clear)