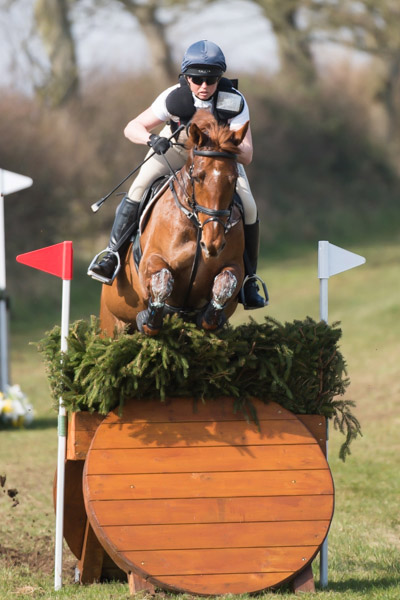 Stable name: Freckles
Sex: Mare
Height: 16hh
Foaled: 2007
Sire: UNKNOWN
Dam: UNKNOWN
Total points at end of 2019: 147
Owners: Mark Johnson & Yvonne Mott
Freckles is often like a princess. She likes to be admired and fussed by everyone. She has a great attitude to work and always aims to please. She has a super powerful jump with a great technique over a fence.
Top results 2019:
Oasby (2) OI: 7th
Little Downham (1) ON: 6th
Only result 2018:
Oasby (1) OI: 14th
Top results 2017:
Millstreet CCI3*: 6th (double clear)
Hartpury CIC3*: 5th (double clear)
Aston-le-Walls (3) A: 5th (double clear)
Bramham CCI3*: 17th
Chatsworth CIC3*: 16th
Withington I: 9th
Lincolnshire I: 4th
Top results 2016:
Somerford Park I: 12th
Barbury CIC2*: 25th (double clear)
Lincolnshire I: 7th (double clear)
Top results 2015:
Blenheim 8/9YO CIC3*: 38th
Tweseldown (3) I: 4th
Weston Park (1) I: 4th (double clear)
Burnham Market (1) I: 5th (double clear)
Oasby (1) ON: 8th (double clear)
Top results 2014:
Osberton CCI2*: 29th (double clear)
Burnham Market (2) I: 7th
Burnham Market (1) I: 12th
Weston Park (1) I: 14th
Top results 2013:
Osberton CCI1*: 24th
Pontispool (2) N: 8th
Prestwold Hall N: 9th (double clear)
Ascott under Wychwood (2) BE100: 7th (double clear)