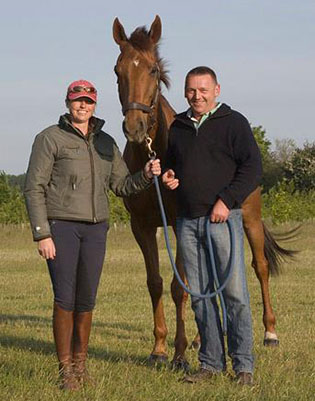 Mark and Yvonne are long standing owners with Jeanette – they joined the team back in 2000, describing eventing as the ultimate challenge.
Their current horses are Freckles and Ellie.
Mark says: "I like Jan's patience and how precise she is with her development of the horses. One Day events are for training and education, but Three Day events are taken much more seriously and competitively.
"Whilst I enjoy the social side and the venues, the main point is watching your horse improve up through the grades."
Yvonne says: "Jeanette looks after the horse to keep it sound for the bigger and more important events. Plus we both like Jan as a person and get on very well with her family too."