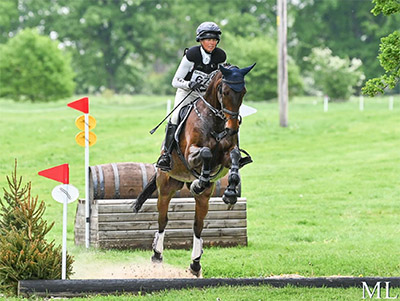 Another great result for Swiskey! At Rockingham he went one better than at Llanymynech, finishing runner up in his BE section with a dressage score completion.
Future Game of Hearts continues to consolidate her experience at novice level. A good dressage score of 20 was followed by one rail down and a steady cross country clear.
Finally Dissington Wizzard put in a great performance. With just a few cross country time penalties to add to his dressage score he finished in third place.
Jeanette & Future Game of Hearts © Martha Lily Photography