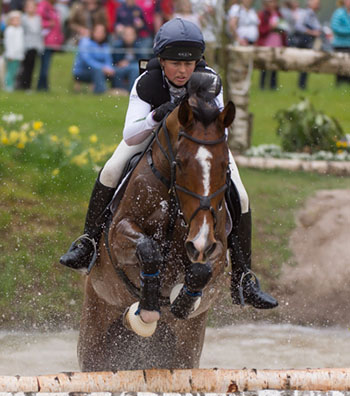 Both Jeanette and Lets Dance (Bella) are in one piece after their nasty fall at the penultimate fence on Badminton's cross country course.
Bella is a bit sore and bruised but walked away without serious injury. Jeanette didn't get off quite so lightly. She's broken some ribs and her face doesn't look as fresh as it did that morning – but has said; "I'll be back on board before you know it."
Thank you to everyone for your messages.
Prior to the fall they had jumped a near foot perfect round.