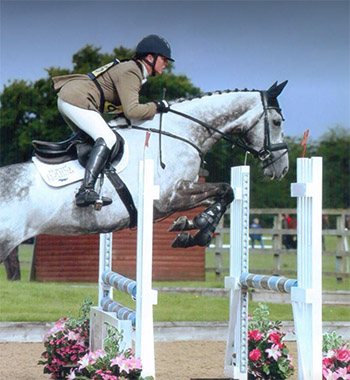 Argent Touch posted the first win of his career, taking a novice section courtesy of a smart dressage test and double clear.
Tullabeg Chinzano, a new ride for Jeanette, was also double clear but was run more steadily around the cross country course.
Saratoga Candyman picked up an 8th place rosette in his novice section, while Jeanette retired Panini (another new ride) on the BE100 course.