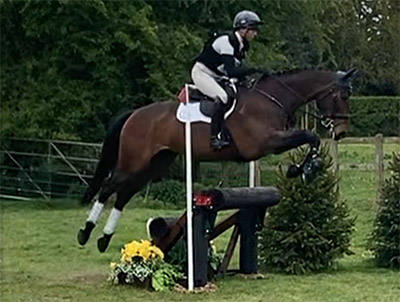 Team Brakewell kicked off the 2022 season at Lincolnshire.
Future Game of Hearts jumped a lovely double clear after a 30.5 dressage test to place fifth in a BE100 section, while Dissington Wizzard was also double clear in the open novice but Jeanette took him steadily across country.
It was a first event for Swiskey, and whilst he felt like he would rather have been at the Cheltenham Festival in the first two phases, he flew around the cross country. It may take a bit of time to switch off his racing brain!
Head Girl Katy Mousdale was also out on Im The One, but had an unfortunate parting of the ways on the cross county. Horse and rider are unscathed.
Jeanette & Future Game of Hearts