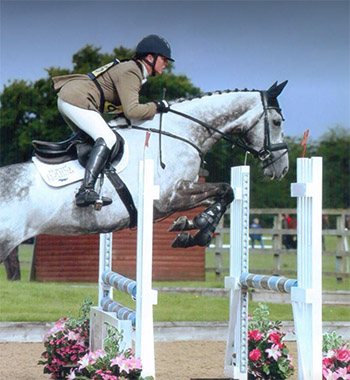 Argent Touch (pictured) and Admiralty Arch were out for a bit of education at Kelsall Hill, running in a BE100 and BE90 respectively.
Both show jumped clear after good dressage tests, but green mistakes across country kept them down the order.
Tyddyncochyn Salvador made light work of the novice track to finish just out of the ribbons. However, in contrast to last time out, Tory Massini didn't really put his jumping shoes on in the intermediate, faulting in both phases.