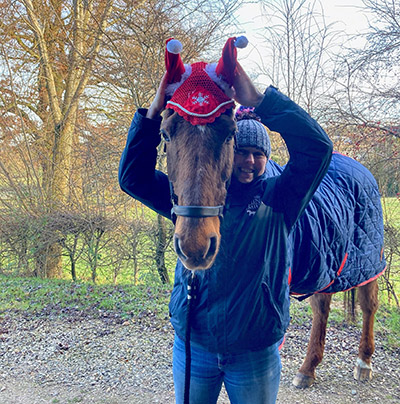 There are some updates from the last few weeks at Abbotsholme.
Rupert has been successfully backed and ridden away – he's now enjoying a holiday before continuing his education here next spring. He was purchased by owner Ruth Williams in Ireland and has been the absolute model pupil to back. Jeanette says she feels privileged to have another exciting youngster in the stable. Meanwhile Biers and Dennis are progressing well and have both been sat on.
Billy Electra and Future Game of Hearts have returned from their holidays and are starting back into fitness work now, and excitingly for Katy, she has a new horse – Eddie, an 8yo ISH who she will start eventing this year.
As for the ever-youthful Jack, he was persuaded (?!) to join in the festive spirit along with the rest of the team…