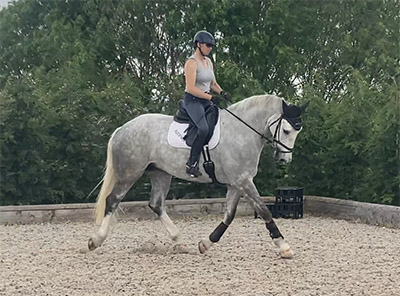 Rockrimmon Mountaineer 16.3hh, IDX, 6yo.
Attractive gelding with three smart, active paces. Started his eventing career this year, sub 30 dressage every outing with 24 in last test. Bold and straight XC with a good gallop. Can still show some greenness in the SJ, but plenty of scope and ability.
Fantastic temperament, easy to handle and good to clip, shoe, box (stands on the lorry by himself).
Hacks out alone and in company, great in traffic. Lives in or out.
Masses of potential, first season eventing and top 10 in most outings. Not suitable for a novice due to his power and to unleash his true potential an experienced home sought for this lovely chap.
A fantastic grassroots horse in the making.
£20k ONO