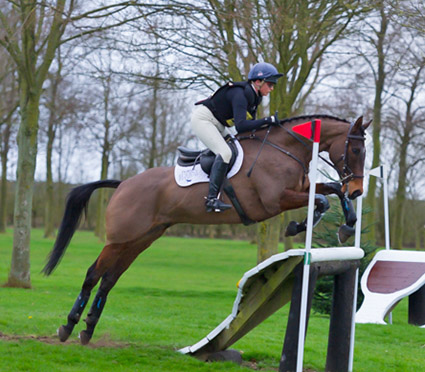 Tory Massini was Jeanette's only runner at Barbury, contesting the Intermediate Novice ROR Championships.
Seventh after dressage on 31.6, Tory Massini added a rail down (there were only two show jumping clears in the class) and then an unfortunate 2.8 'too fast' cross country time penalties cost Jeanette 2nd place.
Instead the pair finished 4th.
Jeanette & Tory Massini photographed earlier this season © Trevor Holt