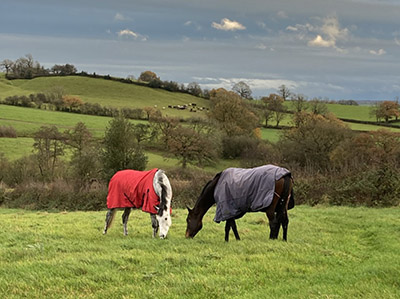 This week Ellie and Darcy have been turned away for some down time and enjoying lots of grass on holiday!
We have a new horse, Star, owned by Molly Jackson. She is a late starter, 6 years old, and has a lovely personality.
She's settling into life well and we are all looking forward to getting to know her.
Ellie & Darcy on holiday