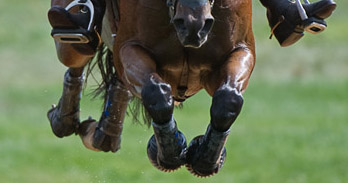 Billy Electra narrowly missed being in the ribbons in her BE90Open section, following a 27.0 dressage score and clear inside the time across country. An unfortunate showjump pole relegated the mare to 11th place in her section.
Jack Daniels was running at the same level and also posted a sub-28 dressage score, single rail down and clear cross country, albeit with a smattering of time penalties to finish mid-section.
All On Deck, who was double clear last time out, ran in to a few problems across country, but did complete in the 5-year-old section.