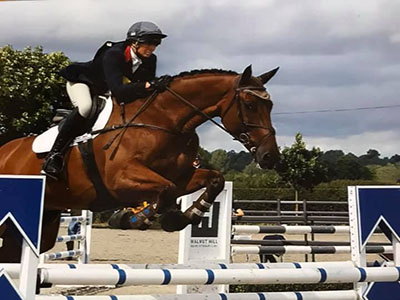 The team had a fantastic three days at Somerford Park last weekend in what can only be described as seriously adverse conditions – the organisers went above and beyond to keep the show on the road.
Sally Bowler's Travis IV stormed his way round for another Intermediate clear, finishing eighth. Dissington Wizzard also had a brilliant Intermediate run, also finishing eighth in the other section.
Seapatrick Dancing Diamond cemented her Novice form with a 27.3 double clear with time penalties, dropping her to fifth place. Meanwhile Future Game of Hearts jumped round her second Novice clear with a 33 dressage and a couple of poles to finish just outside the top 10.
Katy Mousdale's Im The One made his International debut with Katy in the 2*S and, after being a total devil in the dressage, he redeemed himself jumping. Not the result on paper but there is an exciting future for him.