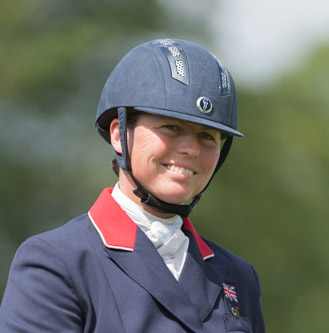 Jeanette's last run of 2018 was at Aston Le Walls with Ruth Williams's 4-year-old All On Deck, who contested the unaffiliated 80cm class. It was only her third outing, and Jeanette says that the mare is growing up and showing her bold, mature attitude.
"This year has been fairly frustrating for me with a broken ankle at the start of the season and not really getting going untill July so a massive thank you to all my staff for keeping the show on the road during that time (Julie De Winton, Henry Church-Huxley, Sophie Godwin and Lucy Robinson), and my owners for their patience.
"Argent Touch has risen to the challenge this year finishing 4th at Bicton CCI*. 'Peter' was purchased by Jill Sackett in early 2017 as a 6-year-old, having raced some 30 odd times in his younger years. He took a while to switch off his racing mind but with plenty of time and patience he has flourished.
"I have really enjoyed being a small part of this year's WEG. I felt nervous watching with the same anticipation I had felt many times being on the team myself – the whole team did us proud and deserved everything they have worked hard for. My aim in life is certainly to get back there again.
"This winter will consist of cleaning and tidying, and catching up on all those jobs you don't get time for during the season (or are not capable of with a broken ankle!) I have lots of clinics planned, plus training of the horses and staff with their own horses in preparation for next season.
"Let's hope the winter isn't too harsh and roll on 2019."