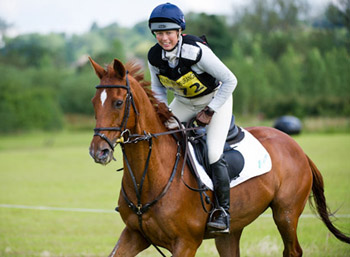 Jeanette was riding a full house at Richmond, with three in the Intermediate, one in the OI and one in the Novice.
Both Ideal Sebastian and Cooley Master jumped good double clears, although Jeanette didn't race them around the cross country.
North Astor Rossco posted the best result, finishing just out of the ribbons in 11th in one of the Intermediate sections, a rail down costing him a top 10 finish.
Ideal Sebastian © Trevor Holt