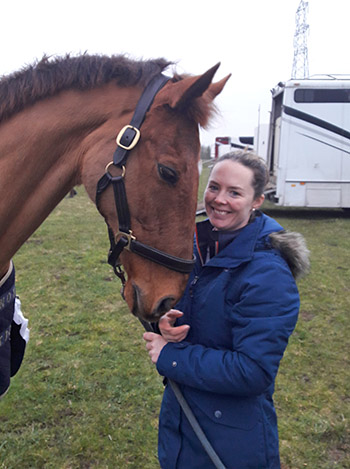 Jeanette's season got underway at Oasby, with four more cross country clears on her record. Tory Massini was the star of the yard, a 30.5 dressage score completion giving him the runner up spot in a BE100Open section.
Tyddyncochyn Salvador was also in the ribbons, jumping double clear and finishing 7th in a BE100.
Forever Red and Orlanda Bloom rolled a pole apiece in their open novice and novice sections.
The ever-green Over To You also made two appearances at Oasby, definitely thinking he should be allowed to have a go and not simply play nanny to whichever horse was left at the lorry. He's pictured with past Head Girl Sambo Hobbs.