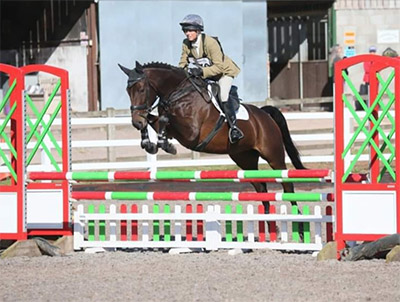 Future Game of Hearts, owned by Future Sport Horses, made her second ever appearance at a BE event, and nailed it. She led the BE90 dressage with a 25.3 and jumped a lovely double clear.
Sadly it wasn't an Open class so Jeanette had to compete hors concours so there were no prizes!
Jack Daniels contested a BE100 section and was also double clear, finishing just out of the ribbons in his section.