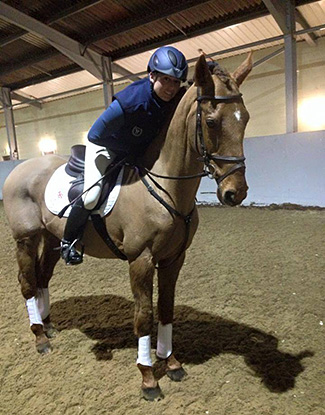 Last week Jeanette was invited to take part in a lecture/demo at Myerscough college with Christoph Hess and John Ledingham which was great fun. It was ran by Trot North, all the tickets sold out and it was a great night.
Jeanette rode the beautiful Forever Red who impressed everybody. She also took her old team mate Over To You as a surprise guest at 27 years young. He had a great time, jumped a few small fences and showed his athleticism and true spirit for the sport. When the crowd were cheering and clapping for him he thought he was at the Olympics again!
Over To You aged 27!