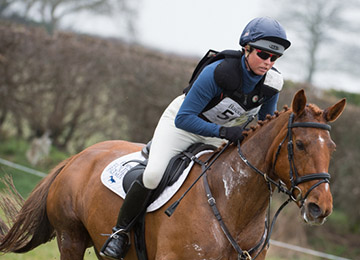 Jeanette pulled off her regular clean sweep of cross country clears at Kelsall, with rides ranging from BE100 to Advanced Intermediate.
Fallon III (BE100), Cooley Master (ON) and Tory Massini (N) all jumped double clears for 8th, 9th and 12th place finishes. Orlanda Bloom (BE100) just tipped a rail for 13th place.
Kec Salza posted a 14th place, despite an expensive show jumping round in the AI, Forever Red finishing one place behind.
Jeanette & Forever Red © Trevor Holt