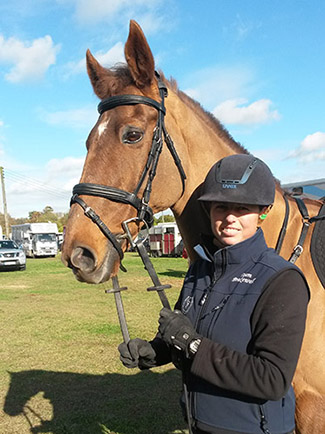 British Eventing's senior selection panel has undergone a radical change. A new Independent Chair, Dan Hunt, has been appointed, alongside selectors Gill Watson, Sarah Bullen, Nigel Taylor and Jeanette.
"It's exciting," said Jeanette. "I think I was offered the role because I've been on a number of senior teams and understand the process from the rider's perspective. Also the fact that I am still competiting should mean that I am very approachable – riders can talk to me at events, even while we are riding round a collecting ring.
"Any good selection process has to be open and transparent. There shouldn't be 'favourites' – each selected rider must be worthy of their slot, and good under pressure. I think most squad riders will pick themselves on the basis of their results."
Jeanette's new job will take up around 20 days during the season, 'watching' key combinations compete, plus a few meetings between the panel.
"Hopefully we will be able to give riders an early idea of where they stand, so that they can prepare accordingly. The better the preparation, the better chance of good results."