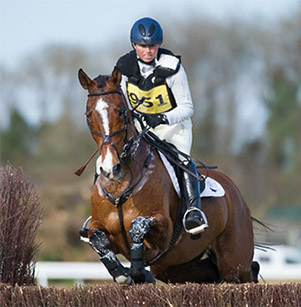 Jeanette had a slightly quieter weekend last week, just taking Lets Dance to Great Witchingham for the Open Intermediate.
Lets Dance © Trevor Holt  
The mare went really well, adding one rail down and a few cross country penalties to a dressage score of 30.0. The pair finished in 10th place.