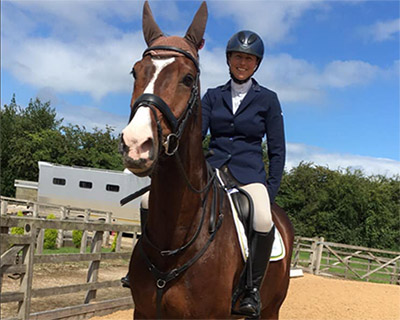 Jeanette put in a bit of competitive show jump practice earlier this week.
Billy Electra (Ellie), owned by Mark Johnson and Yvonne Mott, had two good rounds in the 1m and 1.10m before her first Novice this weekend while Sally Hayward's Jack Daniels (Archie) jumped two double clears in the 1m and 1.10m.
Jill Sackett's Argent Touch (Peter) was on great form, jumping the Newcomers and Foxhunter, and finally Ruth and Terry Swinson's Just William XX jumped two great double clears in the 1.10m and 1.20m.

Photo: Jeanette & Jack Daniels