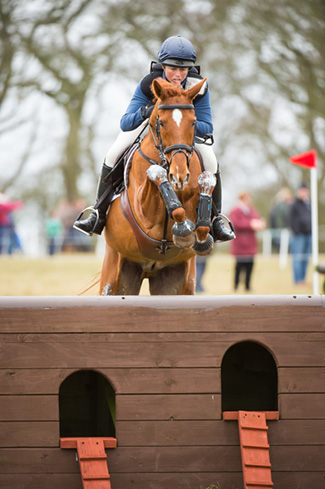 Jeanette had seven runners at Burnham Market, making for a busy three days.
Cooley Master did a good dressage and clear cross country round in the novice, but a couple of poles down kept him just out of the top 10.
Both Forever Red and Kec Salza were contesting intermediate sections. Forever Red jumped a lovely double clear after a 29.1 dressage score to pick up a 5th place, while Kec Salza was unlucky to roll one pole and finish 11th.
Jeanette then had two runners in the CIC2* and two in the CIC3*. In the 2* Direct Region's show jumping was expensive but he was clear across country, whilst North Astor Rossco show jumped better but had a run out cross country.
Ideal Sebastian caught one pole but both he and Lets Dance were clear across country, Lets Dance having already left all the coloured poles in their cups.
Ideal Sebastian © Trevor Holt