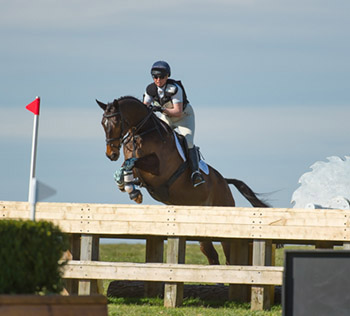 It was off to Norfolk last weekend with four horses for Jeanette and one, Primitive Pistol, for Daniel – the pair jumping a double clear in the CIC2*.
Kec Salza © Trevor Holt
Kec Salza provided Jeanette's best result, with a 14th in an intermediate section. The pair rolled a pole in the show jumping followed by a lovely steady clear across country. Lets Dance put in a similar performance in the CIC3* – Jeanette is planning to take the mare to Badminton, so this was a great prep run.
Forever Red show jumped clear but just mis-read the question at the influential double of corners, picking up 20 penalties, while new ride Beanie McBean had two runout there.