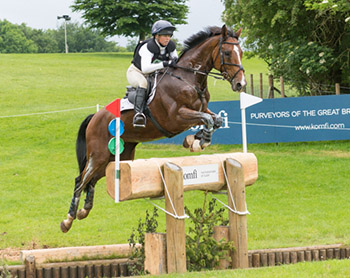 Lets Dance is definitely enjoying being back in action. With one pole down in the showjumping, she made light work of a really tough cross country course jumping a fantastic clear with just time penalties to add in the CIC3*.
She finished the competition in 18th place out of 72 starters.
Forever Red was also clear across country, this time in the CCI3*, gradually moving up the leaderboard throughout the competition to finish 17th out of 61 starters.
To complete a successful weekend, Duc de Carneville placed 2nd in the 4 Year Old Dubarry Burghley Young Event Horse class – his first ever outing. This means he has qualified for the finals in September.
Jeanette & Lets Dance © Trevor Holt