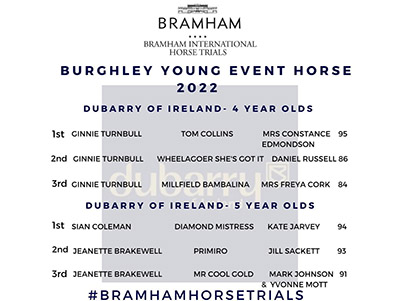 The five-year-olds performed brilliantly at Bramham, in the Dubarry Burghley Young Event Horse qualifier.
Jill Sackett's Primero finished runner up, just one point off the winner, with stable-mate Mr Cool Gold, owned by Mark Johnson and Yvonne Mott, took third place.
Meanwhile, Swiskey was in action again at Speetley. He posted a 28.3 dressage score and jumped clear across country to finish 11th in a BE100 section.