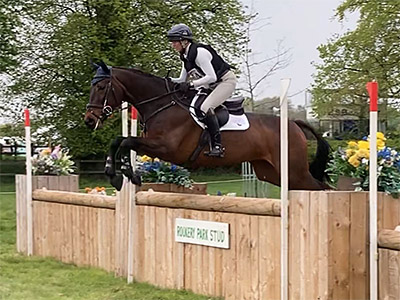 The team had a great trip to Bradwall, commenting on fantastic courses and 'an all-round lovely event'.
Swhisky put his best foot forward to lead the dressage on 21.5, but with a rail down and smattering of cross country time penalties finished sixth in his BE100 section. Meanwhile Future Game of Hearts made it three out of three novice cross country clears to finish close to the top 10.
The rest of the team were also competing, with Head Girl Katy Mousdale giving both Chill Chick and Stadsmorlow Harold educations runs at BE90 level and Becki Cooknell riding Sultan at the same level for another good completion.