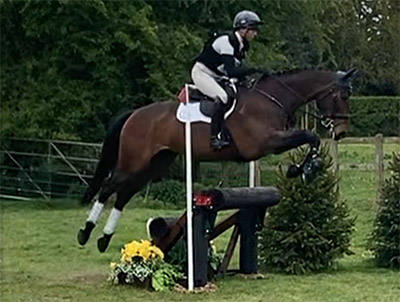 The team had a great weekend at Bradwall, where the going was brilliant and the courses bold and educational.
Jack Daniels stepped up to novice, posting a 26 dressage followed by a steady double clear which left him in eighth place. Time penalties also cost Dissington Wizzard, dropping him just out of the top 10 ahead of his move up to intermediate level next time out.
At BE100 level North Astor Cooter was the best placed, finishing on his 24 dressage score in third place – a great run ahead of moving up to novice. Both Rockrimmon Mountaineer and Future Game of Hearts (pictured) jumped good cross country clears, but with penalties to add from the showjumping.
Meanwhile, Head Girl Katy Mousdale won the BE100Open with her own I'm The One, on a dressage score of 20.3.
Next stop Aston-le-Walls for the novices and intermediates…