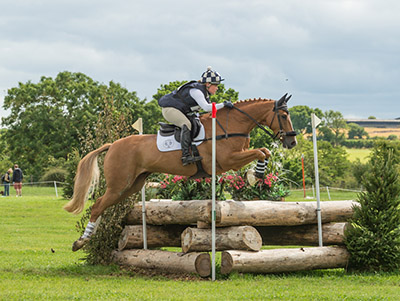 Jeanette had an excellent end to the season with a 1-2 in the open novice.
Shelley Goodwin's Explosion VMH added nothing to his 29.5 dressage score to take the win, while Killy Puissance also put in a fantastic performance go finish on her dressage score of 32.5 to take the runner up spot.
Swiskey also jumped a double clear to finish seventh in a BE90 and Dissington Wizzard, who was running hors concours in a novice section, added a rail down to his score but jumped clear inside the time across country.
Head Girl Katy Mousedale was in the ribbons in a novice section, finishing eighth on Im The One, but Becky Cooknell suffered a tack malfunction on the cross country course, resulting in a lot of time penalties for Sultan in her BE90 class. Finally Apprentice Becky Murfin had an educational run on Burtons Girl, another BE90 completion.
Katy Mousedale & Im The One © Trevor Holt