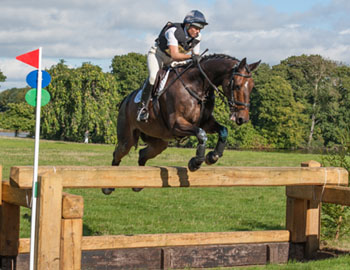 Jeanette recorded 4 top 12 finishes at Allerton, plus an HC double clear on Second Chance VI.
Ideal Sibelius posted a 24.5 dressage score and jumped double clear for the runner up spot in his Novice section, with Future Illusion 8th in his.
Kec Salza's dressage score was even more impressive – 17.3 – but two rails down left him 6th in the Intermediate. Forever Red finished 11th.
Jeanette and Kec Salza © Trevor Holt