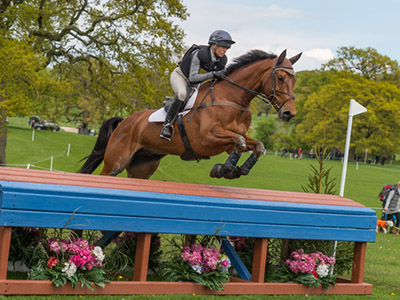 Travis was the star of the yard at Allerton, posting a 31.8 dressage score to which he added just cross country time penalties to finish in eighth place in an intermediate section.
Future Game of Hearts jumped clear across country in the novice but had a slightly expensive show jumping round.
Prior to that, Jeanette had taken four-year-old's Primiro and Forever Blue for their first play at Fieldhouse, which they totally took in their stride.
Jeanette & Travis © Trevor Holt